Microfiber cloths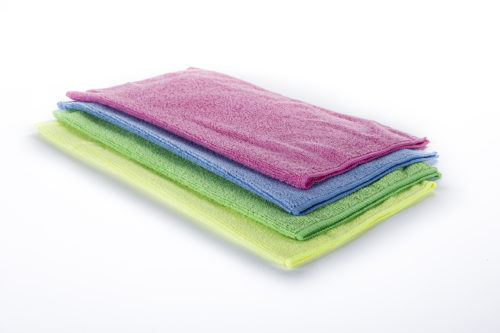 Our microfiber cloths are multifunctional and environment-friendly dust cloths. Due to their composition of 80% polyester and 20% polyamide (260gr/m²), this cloth has a very high moisture and filth absorbing power. They can be used to brush, to dust or to dry all sorts of things. The unique structure makes it so that fat and filth get attached to the cloth and for that reason, cleaning products aren't required. The cloth is available in different colors and sizes.
These microfiber cloths are available in 4 different colors: blue, green, yellow and pink. Furthermore, a distinction can be made in dimensions:
In addition, we also offer the microfibre glass cloth green. This cloth has a size of 40 x 40 cm and is mainly used in the hospitality industry for lint-free and scratch-free drying of glass.